My new CD  release, Bryan Bowman – Like Minds is available now at cdbaby, Amazon.com and iTunes.  All of the compositions are Bryan Bowman originals and the recording features Matt Clark on piano, Bob Kenmotsu on saxophone, Ian Carey on trumpet, Doug Miller on bass and Bryan Bowman on drums. Find out much more here!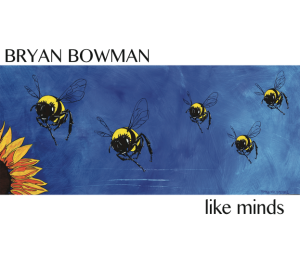 We recorded on January 31st, 2015 at Fantasy and I am very excited about how this group interpreted the music and the fantastic energy they brought to the studio!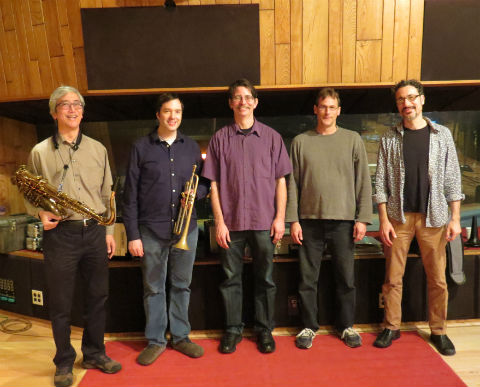 Left to right – Bob Kenmotsu, Ian Carey, Doug Miller, Bryan Bowman and Matt Clark
I chose this group of people because each of them has a strong compositional sense as well as tremendous experience playing a variety of musical styles.
It was a dream come true in a very real way. I had expected to be happy with the performances but what emerged was a group sound that very much surprised me bringing to life these tunes that previously had only been played on my piano at home.
Here's an excerpt from one of the tunes to listen to before you rush out and buy the CD!
The Undone – Bryan Bowman