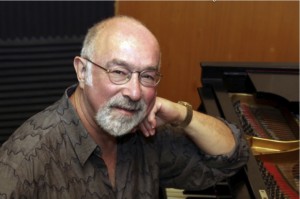 On Saturday October 8th and Sunday October 9th I'm very happy to be a part of two jazz trio performances with pianist Mark Levine and bassist Greg Daugelli at the Mount Shasta Brewery in the town of Weed, California.
These are two of my favorite musicians on the planet and I'm sure it will be a great weekend of music.
I have known Mark since 1991 and have played with him off and on ever since. he is a very fine musician and literally wrote the book on jazz piano. His Jazz Piano book is published in several languages and has won international acclaim.
Greg Daugelli is a fabulous bass player and multi-instrumentalist who lives in Chico California. I have played with him since the early 80's and definitely owe him a huge debt of gratitude for his encouragement and inspiration over the years.
Please come to the concert if you are in the area!